Winter Springs Truck Accident Attorney

Winter Springs Truck Accident Attorney Firm Securing Compensation for clients Injured in Winter Springs and surrounding areas.
There are many different kinds of vehicle on the roadway, and each has its own specific handling needs and space requirements. Tractor trailers are the largest vehicles on most American roadways, and as such, motorists must take special care when sharing the roadway with them. Failure to give a
truck sufficient stopping or turning distance can result in a serious, injury-causing truck accident.
Truck Accidents: Their Causes, Their Outcomes
Like car accidents, truck accidents can result from driver negligence. This can be on the part of the truck driver or another motorist. Driver negligence can be:
Distracted driving;
Drunk driving;
Truck driver miscalculations of truck and road dimensions;
Disregard for posted traffic signs;
Overloading a truck;
Failure to hitch a trailer properly to its tractor.
Aggressive driving; and
Poor vehicle maintenance.
Another truck accident cause, exhausted truck drivers, is a serious issue that the Federal Motor Carrier Safety Administration (FMCSA) enforces specific limits on how many hours truck drivers can drive per day and per workweek.
Because a commercial truck is so much larger and more powerful than a passenger vehicle, the likelihood that a truck accident victim will suffer a serious injury is much greater than the likelihood of a car accident victim being seriously damaged. Truck accident injuries can lead to permanent disabilities, disfigurements, and death.
Hit 7's After an Accident
How you Can be Injured in a Truck Accident
Not all truck accidents result in serious, permanent complications like paralysis. In some cases, victims suffer minor injuries like scratches and minor burns. There are many ways a victim can be injured in a truck accident, and these include:
Broken bones;
Soft tissue injuries;
Burns;
Lacerations; and
Traumatic brain injury.
What We Can Do for You
We can be your advocates. As your personal injury lawyers, our role is to work hard on your behalf to pursue monetary compensation for all the damages you suffered in your truck accident, such as:
Your medical expenses;
Your lost wages from taking time off work and your projected future losses; and
Your pain and suffering damages.
In Florida, drivers are required to carry personal injury protection (PIP) coverage. In certain circumstances, a truck accident victim must use this coverage to pursue compensation instead of filing a personal injury claim. We can determine whether you have grounds for a personal injury claim and if so, work with you to develop a fleshed-out claim that demonstrates how the truck driver's negligence directly caused your injury and resulting financial losses.
Your Personal Injury Attorney
Settle for More
Benenati Law Firm has recovered MILLIONS for our Orlando injury clients.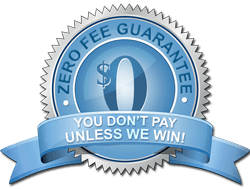 No Win, No Fee Promise
When it comes to the outcome of your case, you don't pay, unless you win. You don't have to worry about paying attorneys in advance.
Walter Benenati
Attorney
When you hire me I will be responsive and attentive to your calls and questions. I will return phone calls and be in my office when you need me. I do not golf nor do I take much time off. I am not a trust fund baby. My parents are not doctors and lawyers. They were hard working middle class people before they both passed away while I was in law school over 10 years ago. I am a nice generous person that will treat you with respect. I am married and a father of two young children. When I am not spending time with my family I will be in my office working ON YOUR CASE. You are my client but you are also my employer – I WORK FOR YOU and will work as hard as possible to make you feel I will be your go to lawyer for the rest of your life.
Dial 7's to Work with Our Team of Experienced Winter Springs Truck Accident Attorneys
At The Benenati Law Firm, we understand that accidents can happen to anyone at any time and can change lives forever.
Do not wait to get in touch with an experienced truck accident attorney at the Benenati Law Firm by calling us at 407-777-7777 to schedule your free legal consultation with us. We are here to answer all of your questions and help you develop an effective personal injury claim to seek the compensation you deserve for your damages.
Hit 7's After an Accident
The Benenati Law Firm serves personal injury clients, as well as those going through the bankruptcy process. Our practice areas include:
Our oath to you is handling your case from start to finish effectively, competently, and aggressively. Why settle for less than you deserve at a huge law firm. Our goal is not to be the biggest but instead the best. We will work on achieving that every day and with every case we take on. We have Offices in Orlando, and Kissimmee  for your convenience but if you prefer we come to you, we will do so; not with an "investigator," but with an Attorney at your home. Allow us the opportunity to give you the
Representation for injuries including:
• Personal Injury
• Car Accidents
• Wrongful Death
• Amusement Park Accidents
• Workers' Compensation

personal attention you deserve in your case. This is not assembly line justice. You deserve better.
You were involved in a car accident. You are suffering and injured and you want someone to pay for that suffering. That is why you are looking for a personal injury lawyer. Too many times, someone hires a large law firm and gets lost in the shuffle. That will not happen in our firm. Do not let it happen to you.
Free Initial Consultation
Whether you have suffered a serious injury because of another's negligence, or you are suffocating under mountains of debt, a consultation with the Benenati Law Firm may prove to be extremely advantageous. We encourage you to call our offices today at 407-777-7777, or fill out our online form to request your free, no-obligation, and completely confidential case consultation. If you are unable to travel to our location during our office hours, we offer after-hours and home visits for your convenience, too.
Hit 7's After an Accident
The Benenati Law Firm has received numerous awards and recognitions over the years for our legal services. These include, but are not limited to, recognition from Avvo, Super Lawyers, Florida Legal Elite, and The National Advocates Top Lawyers.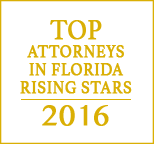 Don't Just Take Our Word For It
---
Elizabeth P.
Client

"Walter maximized my settlement and he reached the policy limits. That's the best scenario."
---
Deborah T.
Client

"I would like to thank the Benenati Law Firm for helping to take the stress out of dealing with the insurance company and for everyone being very professional and always available to take my calls. The speed of the case being closed exceeded my expectations and any future needs I will definitely be contacting them."
---
Danielle J.
Client

"My experience with the Benenati Law Firm in Orlando was a great experience. They helped right away after a heartbreaking experience at another law firm. THEY MADE MORE PROGRESS IN MY CASE IN TWO MONTHS THAN 2 YEARS WITH MY FORMER LAW FIRM. I am so grateful."