Disney's Orlando Animal Kingdom Park Accident Lawyers
Our Orlando Amusement Park Injury Attorney Assist With Injuries At Disney's Animal Kingdom
Disney's Animal Kingdom in Orlando, Florida is a large amusement park focused on animals and the fantasy behind Walt Disney himself. Millions of people visit Disney World and the surrounding parks every year. Most of these people leave a Disney World vacation with fond memories and perhaps a sunburn.
However, a few people leave Disney's Animal Kingdom after becoming a victim of an amusement park injury. Orange County, Orlando personal injury attorney Walter F. Benenati has successfully helped clients who have been injured in the Orlando area fight for the compensation they deserve.
Dial 7's if you have been hurt in an accident 
Your Personal Injury Attorney
Settle for More
Benenati Law Firm has recovered MILLIONS for our Orlando injury clients.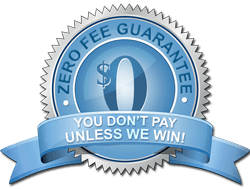 No Win, No Fee Promise
When it comes to the outcome of your case, you don't pay, unless you win. You don't have to worry about paying attorneys in advance.
Walter Benenati
Attorney
When you hire me I will be responsive and attentive to your calls and questions. I will return phone calls and be in my office when you need me. I do not golf nor do I take much time off. I am not a trust fund baby. My parents are not doctors and lawyers. They were hard working middle class people before they both passed away while I was in law school over 10 years ago. I am a nice generous person that will treat you with respect. I am married and a father of two young children. When I am not spending time with my family I will be in my office working ON YOUR CASE. You are my client but you are also my employer – I WORK FOR YOU and will work as hard as possible to make you feel I will be your go to lawyer for the rest of your life.
At The Benenati Law Firm, we understand that accidents can happen to anyone at any time and can change lives forever.
Injuries can range in severity from minor to tragic. Simple injuries due to negligence that are never reported happen daily. Burns, cuts, scrapes, slips, falls, etc. are all injuries that should be reported to Disney's Animal Kingdom staff.
Visitors don't always report accidents, so the exact amount of injuries is unavailable. However, all amusement parks are required to share safety data and inspection reports quarterly. If you have been injured at a Disney amusement park, make sure you report your accident just in case you suffer consequences from it in the future. Don't make a costly health mistake by simply shrugging something off.
As with any personal injury case, an injury that takes place at Disney's Animal Kingdom
will require investigation and cooperation from all parties to determine adequate compensation.
Call the personal injury law offices of The Benenati Law Firm to discuss your personal injury claim.
With any personal injury caused by another's negligence, a client can expect to receive any or all of the following:
Medical expenses
Necessary medical accommodations
Travel expenses related to injury
Disability benefits
If you or a loved one has been injured at Disney World's Animal Kingdom, it's to your benefit to consult with a personal injury attorney. Our Orange County, Orlando personal injury law firm devotes itself to helping you and your family overcome your injuries and get compensation. Our firm focuses on the client and provides personalized attention to every detail. Call our offices to schedule your free consultation today at 407-777-7777.
Hit 7's After an Accident
The Benenati Law Firm serves personal injury clients, as well as those going through the bankruptcy process. Our practice areas include:
Our oath to you is handling your case from start to finish effectively, competently, and aggressively. Why settle for less than you deserve at a huge law firm. Our goal is not to be the biggest but instead the best. We will work on achieving that every day and with every case we take on. We have Offices in Orlando, and Kissimmee  for your convenience but if you prefer we come to you, we will do so; not with an "investigator," but with an Attorney at your home. Allow us the opportunity to give you the
Representation for injuries including:
• Personal Injury
• Car Accidents
• Wrongful Death
• Amusement Park Accidents
• Workers' Compensation

personal attention you deserve in your case. This is not assembly line justice. You deserve better.
You were involved in a car accident. You are suffering and injured and you want someone to pay for that suffering. That is why you are looking for a personal injury lawyer. Too many times, someone hires a large law firm and gets lost in the shuffle. That will not happen in our firm. Do not let it happen to you.
Free Initial Consultation
Whether you have suffered a serious injury because of another's negligence, or you are suffocating under mountains of debt, a consultation with the Benenati Law Firm may prove to be extremely advantageous. We encourage you to call our offices today at 407-777-7777, or fill out our online form to request your free, no-obligation, and completely confidential case consultation. If you are unable to travel to our location during our office hours, we offer after-hours and home visits for your convenience, too.
Hit 7's After an Accident
The Benenati Law Firm has received numerous awards and recognitions over the years for our legal services. These include, but are not limited to, recognition from Avvo, Super Lawyers, Florida Legal Elite, and The National Advocates Top Lawyers.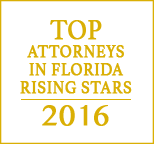 Don't Just Take Our Word For It
---
Elizabeth P.
Client

"Walter maximized my settlement and he reached the policy limits. That's the best scenario."
---
Deborah T.
Client

"I would like to thank the Benenati Law Firm for helping to take the stress out of dealing with the insurance company and for everyone being very professional and always available to take my calls. The speed of the case being closed exceeded my expectations and any future needs I will definitely be contacting them."
---
Danielle J.
Client

"My experience with the Benenati Law Firm in Orlando was a great experience. They helped right away after a heartbreaking experience at another law firm. THEY MADE MORE PROGRESS IN MY CASE IN TWO MONTHS THAN 2 YEARS WITH MY FORMER LAW FIRM. I am so grateful."