Casselberry Car Accident Attorney
Casselberry Car Accident Attorney Firm Securing Compensation for clients Injured in Casselberry and surrounding areas.
Those who live in Casselberry, Florida are no doubt familiar with the maze of roads and highways that are found throughout the city. Indeed, two major roadways–U.S. Highway 17-92 and State Road 436–intersect in Casselberry, and are, unfortunately, the site of many a collision. At The Benenati Law Firm, our Casselberry car accident attorneys have seen too many tragic car accident cases, and understand how desperately victims of these accidents deserve to be compensated. If you or a loved one has been harmed in a car accident, please reach out to our law firm today for a free consultation.
Hit 7's After an Accident
We Work Hard To Get You The Compensation That You Deserve
If you have been harmed in a Casselberry car accident, you can count on our lawyers to advocate for you and work hard to improve the chances that you receive your full compensation award. Our lawyers never cut corners when it comes to providing adequate legal representation. You can count on us to:
Review your case for free. We want clients to feel as though they have options, which is why we never ask you to pay for an initial consultation. When you meet with our team for the first time, we will review your case for free, and provide you with an overview of your options and what we recommend moving forward.
Investigate your accident. A significant part of a successful car accident claim is determining what happened, and therefore who should be liable for damages. We will thoroughly investigate your Casselberry car crash, even hiring experts to reconstruct the accident when necessary.
Prove fault. While Florida maintains a no-fault system of car insurance, if you have suffered serious injuries, you maintain the right to bring forth a claim against the responsible party. In order to do so successfully, though, you will need to prove that party's fault. We know how to prove negligence, and how to defend you against any accusations of comparative fault.
Explain your options. Depending upon the details of your case, there may be various different options for recovering damages in front of you, including filing a lawsuit against the other driver, recovering compensation via your own insurance policy, filing a claim against the other driver's insurance, and bringing forth a third-party claim. We'll guide you through everything you need to know.
Negotiate your settlement. Our lawyers protect you from the mistake of accepting a settlement offer that is far too low to adequately compensate you for the extent of harm you've suffered. We will aggressively negotiate your settlement offer, and, if a settlement agreement cannot be reached, can litigate your case, too.
Your Personal Injury Attorney
Settle for More
Benenati Law Firm has recovered MILLIONS for our Orlando injury clients.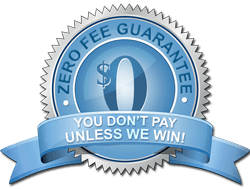 No Win, No Fee Promise
When it comes to the outcome of your case, you don't pay, unless you win. You don't have to worry about paying attorneys in advance.
Walter Benenati
Attorney
When you hire me I will be responsive and attentive to your calls and questions. I will return phone calls and be in my office when you need me. I do not golf nor do I take much time off. I am not a trust fund baby. My parents are not doctors and lawyers. They were hard working middle class people before they both passed away while I was in law school over 10 years ago. I am a nice generous person that will treat you with respect. I am married and a father of two young children. When I am not spending time with my family I will be in my office working ON YOUR CASE. You are my client but you are also my employer – I WORK FOR YOU and will work as hard as possible to make you feel I will be your go to lawyer for the rest of your life.
Reach Out To Our Casselberry Car Accident Attorneys Today
At The Benenati Law Firm, we understand that accidents can happen to anyone at any time and can change lives forever.
When you've been harmed, you need a Casselberry car accident lawyer on your side who is committed to working hard for you. Our team has years of experience, and we are passionate about helping those who have suffered harm recoup the compensation that will allow them to move forward. Please contact our committed Casselberry car accident lawyers today to get started.
Hit 7's After an Accident
The Benenati Law Firm serves personal injury clients, as well as those going through the bankruptcy process. Our practice areas include:
Our oath to you is handling your case from start to finish effectively, competently, and aggressively. Why settle for less than you deserve at a huge law firm. Our goal is not to be the biggest but instead the best. We will work on achieving that every day and with every case we take on. We have Offices in Orlando, and Kissimmee  for your convenience but if you prefer we come to you, we will do so; not with an "investigator," but with an Attorney at your home. Allow us the opportunity to give you the
Representation for injuries including:
• Personal Injury
• Car Accidents
• Wrongful Death
• Amusement Park Accidents
• Workers' Compensation

personal attention you deserve in your case. This is not assembly line justice. You deserve better.
You were involved in a car accident. You are suffering and injured and you want someone to pay for that suffering. That is why you are looking for a personal injury lawyer. Too many times, someone hires a large law firm and gets lost in the shuffle. That will not happen in our firm. Do not let it happen to you.
Free Initial Consultation
Whether you have suffered a serious injury because of another's negligence, or you are suffocating under mountains of debt, a consultation with the Benenati Law Firm may prove to be extremely advantageous. We encourage you to call our offices today at 407-777-7777, or fill out our online form to request your free, no-obligation, and completely confidential case consultation. If you are unable to travel to our location during our office hours, we offer after-hours and home visits for your convenience, too.
Hit 7's After an Accident
The Benenati Law Firm has received numerous awards and recognitions over the years for our legal services. These include, but are not limited to, recognition from Avvo, Super Lawyers, Florida Legal Elite, and The National Advocates Top Lawyers.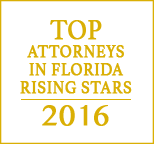 Don't Just Take Our Word For It
---
Elizabeth P.
Client

"Walter maximized my settlement and he reached the policy limits. That's the best scenario."
---
Deborah T.
Client

"I would like to thank the Benenati Law Firm for helping to take the stress out of dealing with the insurance company and for everyone being very professional and always available to take my calls. The speed of the case being closed exceeded my expectations and any future needs I will definitely be contacting them."
---
Danielle J.
Client

"My experience with the Benenati Law Firm in Orlando was a great experience. They helped right away after a heartbreaking experience at another law firm. THEY MADE MORE PROGRESS IN MY CASE IN TWO MONTHS THAN 2 YEARS WITH MY FORMER LAW FIRM. I am so grateful."