Apopka Pedestrian Accident Attorney
Apopka Pedestrian Accident Attorney Firm Securing Compensation for clients Injured in Apopka and surrounding areas.
Today, more people are out walking than ever before. For optimal pedestrian safety, the Federal Highway Administration recommends that sidewalks be at least six feet wide. In most cases, the sidewalks in Apopka are nowhere near that wide. Furthermore, many intersections have short red lights. That feature helps traffic move faster, but it makes it almost impossible for people with any mobility inhibitions to cross safely.
So, Apopka pedestrians are at risk whenever they cross the street. At the Benenati Law Firm, we cannot change sidewalk width or stoplight timing. However, we can fight for the compensation you deserve. Our tenacious legal team takes on insurance companies who try to use legal loopholes to deny what is rightfully yours. We do not stop fighting until we achieve the best possible results under the circumstances. You expect, and deserve, no less.
Hit 7's After an Accident
What Causes Pedestrian Accidents in Apopka?
Pedestrian victims are a lot like slip-and-fall victims. These individuals have no protection from danger. But whereas slip-and-fall victims must normally only contend with gravity, pedestrian victims must also deal with onrushing vehicles.
Indeed, vehicle speed is one of the leading indicators of pedestrian accident severity. If the tortfeasor (negligent driver) is traveling less than 30mph, the pedestrian death rate is less than 10 percent. But at 40mph or faster, the death rate catapults to over 90 percent. Even if the victims survive, they must usually deal with serious injuries, like:
Broken Bones: Many times, the victim is pinned underneath the tortfeasor's vehicle or smashed between the vehicle and a solid object. As a result, bones are crushed and not merely broken. Such wounds are difficult for surgeons to correct, and they also usually require long term physical therapy.
Head Injuries: Pedestrians have no crash helmets or restraint systems to protect their heads. As a result, they often sustain permanent brain injuries. Extended physical therapy can often ease the symptoms, but these wounds are incurable.
Nerve Injury: When people fall, they naturally extend their arms to break their falls. Because of the excessive force in pedestrian accidents, that reaction often causes permanent nerve damage in the vital brachial plexus area.
Damages in Florida pedestrian accidents usually include compensation for economic losses, such as medical bills, and noneconomic losses, such as pain and suffering. Additional punitive damages are available in some extreme cases as well. For example, the tortfeasor might have had a very high BAC level.
Your Personal Injury Attorney
Settle for More
Benenati Law Firm has recovered MILLIONS for our Orlando injury clients.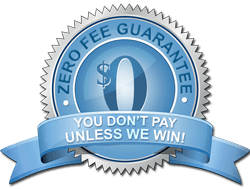 No Win, No Fee Promise
When it comes to the outcome of your case, you don't pay, unless you win. You don't have to worry about paying attorneys in advance.
Walter Benenati
Attorney
When you hire me I will be responsive and attentive to your calls and questions. I will return phone calls and be in my office when you need me. I do not golf nor do I take much time off. I am not a trust fund baby. My parents are not doctors and lawyers. They were hard working middle class people before they both passed away while I was in law school over 10 years ago. I am a nice generous person that will treat you with respect. I am married and a father of two young children. When I am not spending time with my family I will be in my office working ON YOUR CASE. You are my client but you are also my employer – I WORK FOR YOU and will work as hard as possible to make you feel I will be your go to lawyer for the rest of your life.
Insurance Company Defenses in Apopka Pedestrian Accidents
At The Benenati Law Firm, we understand that accidents can happen to anyone at any time and can change lives forever.
Victim/plaintiffs must establish negligence by a preponderance of the evidence (more likely than not) to obtain the aforementioned compensation. A preponderance of the evidence is the lowes burden of proof in Florida law. However, insurance companies fight tooth and nail to reduce or deny compensation in these cases.
Many insurance defense lawyers try to use the sudden emergency doctrine. This rule excuses liability if the tortfeasor:
Reasonably responded to
A sudden emergency.
The first prong is usually present in Apopka pedestrian injuries. But the second prog is a different matter. A jaywalking pedestrian is not a completely unexpected event, even if s/he "darted out into traffic." Insurance company lawyers love that phrase. In this context, a sudden emergency is something like a hood fly-up or another completely unanticipated happening.
If the sudden emergency defense is unavailable, insurance company lawyers can still try the contributory negligence defense. This legal doctrine shifts part of the blame for the Apopka pedestrian accident onto the victim. Fortunately, Florida is a pure comparative fault state. Even if the tortfeasor is only 10 percent responsible for the crash, the victim still receives a proportional share of compensation.
Connect with an Experienced Lawyer
Pedestrian accident victims are usually entitled to significant compensation. For a free consultation with an experienced personal injury attorney in Apopka, contact the Benenati Law Firm. We routinely handle cases in Orange County and nearby jurisdictions.
Hit 7's After an Accident
The Benenati Law Firm serves personal injury clients, as well as those going through the bankruptcy process. Our practice areas include:
Our oath to you is handling your case from start to finish effectively, competently, and aggressively. Why settle for less than you deserve at a huge law firm. Our goal is not to be the biggest but instead the best. We will work on achieving that every day and with every case we take on. We have Offices in Orlando, and Kissimmee  for your convenience but if you prefer we come to you, we will do so; not with an "investigator," but with an Attorney at your home. Allow us the opportunity to give you the
Representation for injuries including:
• Personal Injury
• Car Accidents
• Wrongful Death
• Amusement Park Accidents
• Workers' Compensation

personal attention you deserve in your case. This is not assembly line justice. You deserve better.
You were involved in a car accident. You are suffering and injured and you want someone to pay for that suffering. That is why you are looking for a personal injury lawyer. Too many times, someone hires a large law firm and gets lost in the shuffle. That will not happen in our firm. Do not let it happen to you.
Free Initial Consultation
Whether you have suffered a serious injury because of another's negligence, or you are suffocating under mountains of debt, a consultation with the Benenati Law Firm may prove to be extremely advantageous. We encourage you to call our offices today at 407-777-7777, or fill out our online form to request your free, no-obligation, and completely confidential case consultation. If you are unable to travel to our location during our office hours, we offer after-hours and home visits for your convenience, too.
Hit 7's After an Accident
The Benenati Law Firm has received numerous awards and recognitions over the years for our legal services. These include, but are not limited to, recognition from Avvo, Super Lawyers, Florida Legal Elite, and The National Advocates Top Lawyers.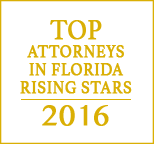 Don't Just Take Our Word For It
---
Elizabeth P.
Client

"Walter maximized my settlement and he reached the policy limits. That's the best scenario."
---
Deborah T.
Client

"I would like to thank the Benenati Law Firm for helping to take the stress out of dealing with the insurance company and for everyone being very professional and always available to take my calls. The speed of the case being closed exceeded my expectations and any future needs I will definitely be contacting them."
---
Danielle J.
Client

"My experience with the Benenati Law Firm in Orlando was a great experience. They helped right away after a heartbreaking experience at another law firm. THEY MADE MORE PROGRESS IN MY CASE IN TWO MONTHS THAN 2 YEARS WITH MY FORMER LAW FIRM. I am so grateful."